Email Sender Tool
Email Sender is a tool that helps you troubleshoot problems with your email server. It allows you to send emails to any SMTP server and will display the communication log, which is very helpful.
Instructions
Click here to download this tool.
Extract the zipped file in the same folder where you have installed Xeams
Double click EmailSender.bat to run it
Specify at least one recipient, a subject and some content
Click the Sender tab and specify a value for an SMTP server. This can either be Xeams, Exchange or any other server.
Select the tab for SMTP Log and click Send Email
You should see the SMTP communication log in on the screen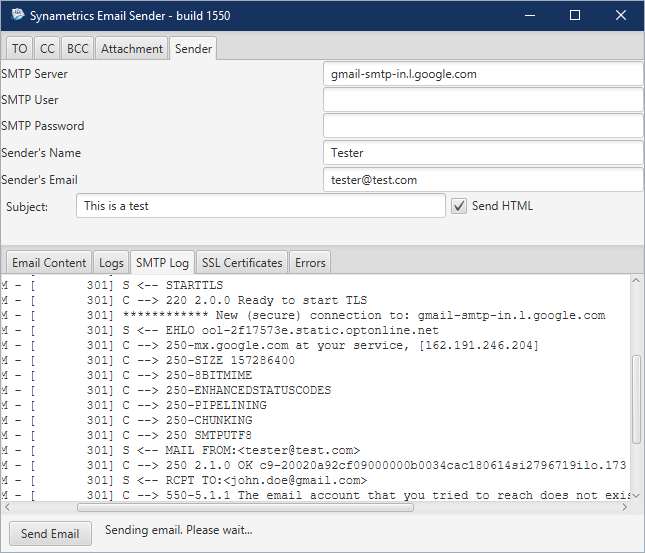 Limitations
This tool is designed to slow down the email flow once the number of recipients go beyond 10. This is done to prevent someone from using this tool for spamming.