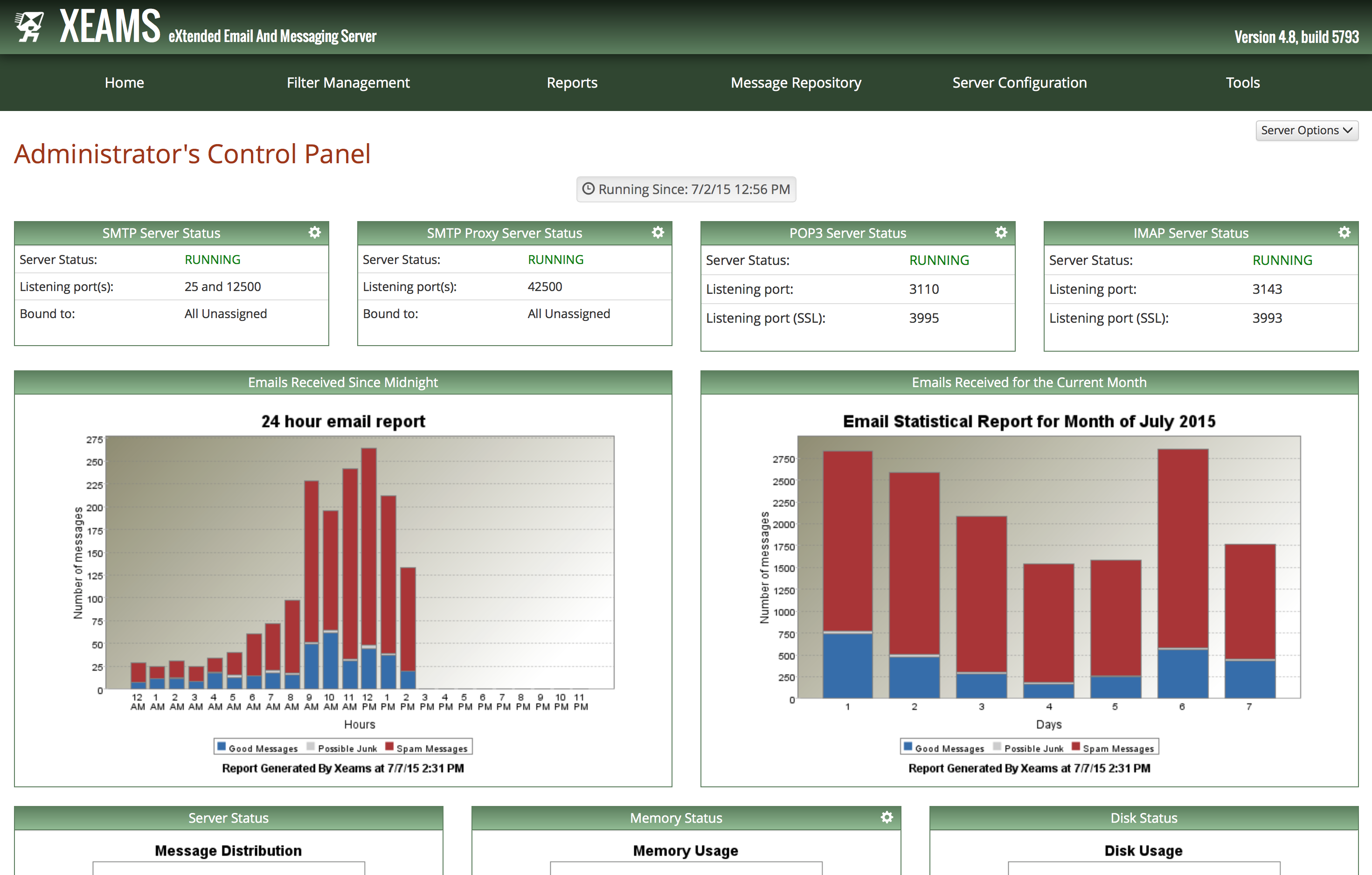 Pricing
A complete e-mail server that is trusted by over 10,000 companies worldwide. The word Xeams stands for eXtended E-mail And Messaging Server. It supports all major e-mail protocols including SMTP, POP3 and IMAP. Additionally, it comes with a state-of-the-art junk mail filtering that blocks 99% of junk messages out of the box.
Product Info | Features | Download | Purchase | Installation Scenarios | Why Xeams
---
Pricing
A free SMTP server that can be used either as a backup server to your primary email server to provide load balancing. It's built-in queue holds messages until the primary server comes up. Hence providing an uninterrupted e-mail infrastructure for any company. Smtp Gateway provides a web-based administration allowing users to modify configuration and monitor its status remotely from any machine.
---
Xeams Appliance
Pricing
·
More Info...
The Xeams Appliance is a solid foundation for a secure messaging infrastructure, providing a standards-based platform that intelligently serves, secures and manages messages with multi-mode client access. Xeams appliance offer the industry?s best price-performance and the scalability to handle the most demanding messaging environments. For large, multi-tier deployments, the Xeams Appliance easily and seamlessly integrates with other email servers and clients in the organization.