Product » A free email server for Windows and Linux » FAQ
How to contact us for support
If Xeams is installed on your machine and you have access the Admin Console, we strongly recommend that you click the
Contact Support
button within the
Admin Console
. Refer to the image below.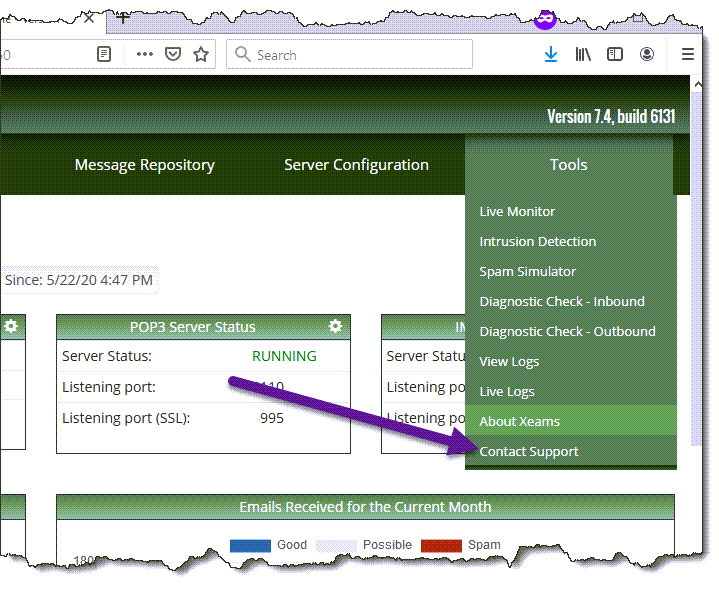 Contents of a support email message

It is very important that you use Xeams' support page to send us support related question. Aside from your message, this method sends some additional important information to our support department. For example:
Total memory usage on your server
Configuration parameters like the JVM version
Average load on your machine in terms of emails received.
The support email
never sends
any email that is arrives in your system or any other private data.
What if Xeams does not even come up?
In cases where Xeams does not start, we recommend you send us the following information:
Xeams.log file from $INSTALL_DIR\logs folder
Files from $INSTALL_DIR\config folder
A description of the problem and error message
Approximate date for your support contract purchase